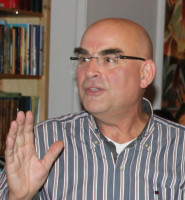 Jos van Beurden is PhD-onderzoeker (verbonden aan de Vrije Universiteit van Amsterdam), schrijver en moderator/trainer. Belangrijke thema's in zijn werk zijn:
Jos van Beurden is PhD researcher (connected to the Free University of Amsterdam), writer and moderator/trainer (in Dutch and in English). Major themes in his work are
---
The return of cultural and historical treasures: the case of the netherlands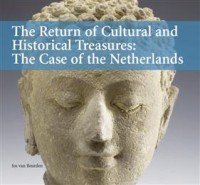 In The Return of Cultural and Historical Treasures: The Case of the Netherlands (KIT Publishers, 2012), 34 cases have been analysed, in which the Dutch state and Dutch heritage institutions have been handing over cultural and historical treasures that were acquired in colonial times and more recently. The dynamics of the return practice has been described. The analysis gets extra depth by including cases in which return has not materialized. The most remarkable of these is that of a keris or traditional sword of Indonesia's national hero Diponegoro.
Now online available
---
Ethiopia: Footsteps in dust and gold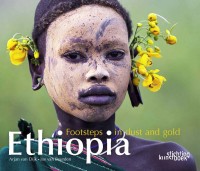 'Ethiopia: Footsteps in Dust and Gold' is een prachtig fotoboek, dat ook verhalen, interviews en informatie bevat. Het laat schitterende berglandschappen, meren en zoutvlaktes zien, kerken, kloosters, moskeeën en kunstschatten, en zelfs de keukens van de mensen. Het boek biedt een compleet beeld van een fascinerend land.
'Ethiopia: Footsteps in dust and gold' is a wonderful photo-book, which also has stories, interviews and information. It shows startling landscapes, lakes and salt-planes, churches, monasteries, mosques and art-treasures, and even the kitchens of the people. The book offers e complete picture of a fascinating country.
Bel 030-2715473, mail voor meer informatie naar jos.vanbeurden@inter.nl.net of bestel via:
http://www.ethiopia-book.com/order/ – http://www.ethiopie-boek.nl/bestellen/ – In Addis Ababa the book is available at Book World
---
Buurt van zeehelden, stille helden en andere mensen in Utrecht Oost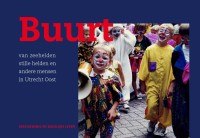 Met Hans van Dijk en Sipke de Jong schreef ik Buurt van zeehelden, stille helden en andere mensen in Utrecht Oost. Dit lees- en kijkboek gaat over een buurt, die je in meer Nederlandse steden aantreft. Een buurt aan de rand van de stad, te klein voor kruidenier of kroegbaas, maar groot genoeg voor een boeiende zoektocht naar geuren en geheimen.
Bestel en bel 030-2715473 of mail naar jos.vanbeurden@inter.nl.net
---